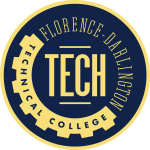 NEW AGE CONTRACTED TO SECURE SOUTH CAROLINA COLLEGE
Company to provide armed guards along with active shooter and first aid training
Springfield, Va., Sept. 25, 2017 – New Age Protection, Inc. announced today that the professional and security services company has been awarded a five-year contract to provide armed services support and security training at Florence-Darlington Technical College in Florence, S.C.  The $3.4 million contract was awarded by the South Carolina's Fiscal Accountability Authority Agency on Sept. 12.
Under this contract, New Age will provide armed security guard services, active shooter training, and special events security at the college. In addition, the New Age Protection Academy, a sister company to New Age Protection, will provide entry-level security officer, firearms, active shooter, and first aid training to the colleges security force.
"New Age prides itself on having the expertise to secure the grounds of this incredible learning institution," said Ronn Wright, president of New Age Protection.  "We view the role of protecting students and educators who help shape the minds of our future generation as a privilege."
New Age's security work at FDTC begins today and includes securing the technical college's main campus, its Health Science campus, the Cosmetology Center, and the Southeastern Institute of Manufacturing and Technology (SIMT).
About New Age Protection, Inc.
New Age Protection, Inc. is a leading provider of professional, management and security services to the public sector, Corporate America and academia. As a government service provider, the company has leveraged its extensive knowledge of public, private, and military organizations to address mission critical needs of intelligence, defense, and civilian government agencies.
Established in 2003, the veteran-owned company has distinguished itself as a leader in the security field—both as a provider of professional and security services, and as a provider of cutting-edge security training. Through its accredited security training facility, the New Age Protection Training Academy, New Age Protection prepares, certifies, and re-certifies first security professionals and first responders, including security officers, investigators, and first aid specialists.
To learn more about New Age Protection, visit new-age-inc.com.